Our Coating Colors

Since 2007
Known for superior
quality, remembered
for outstanding service.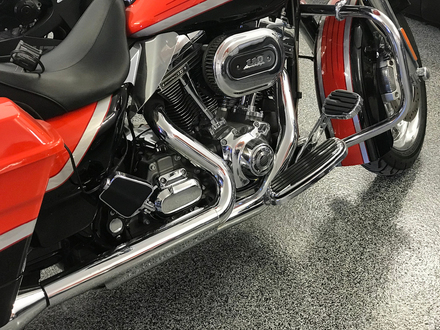 Welcome to Garage Enhancements Ltd
Garage Enhancements and Enhanced Concrete Coatings have now merged into one website to service, educate and sell to both the residential and our commercial/industrial customer base. Since 2007, Garage Enhancements has continued to grow and evolve to a full service company offering a wide selection of specialty coatings. Home storage items and a complete line of the Gladiator garage cabinets offered, compliment our floor coatings and custom finishes. We offer Polyaspartic coatings in various colors, Epoxies, Polished Concrete and Stains/Dyes available in a variety of unique decorative and customized colors starting as low as $5.00 sq.ft installed. Old concrete renewed in a wide variety of colors another option to refresh residential, commercial and industrial concrete areas. Scroll down and have a look at what we offer and what we can do to improve your living surroundings both at work and at home. We serve all of South Western Ontario including Burlington, Oakville, Mississauga out as far as Windsor Ontario. We look forward to hearing from you.
Contact Us Today    519-220-9714