Garage Enhancements Ltd celebrates 14 years in the home improvement  business this September . A magnificent achievement for any company.  Today a company strives on progressive innovation, a strong reputation for repeatable quality and most important, response and service.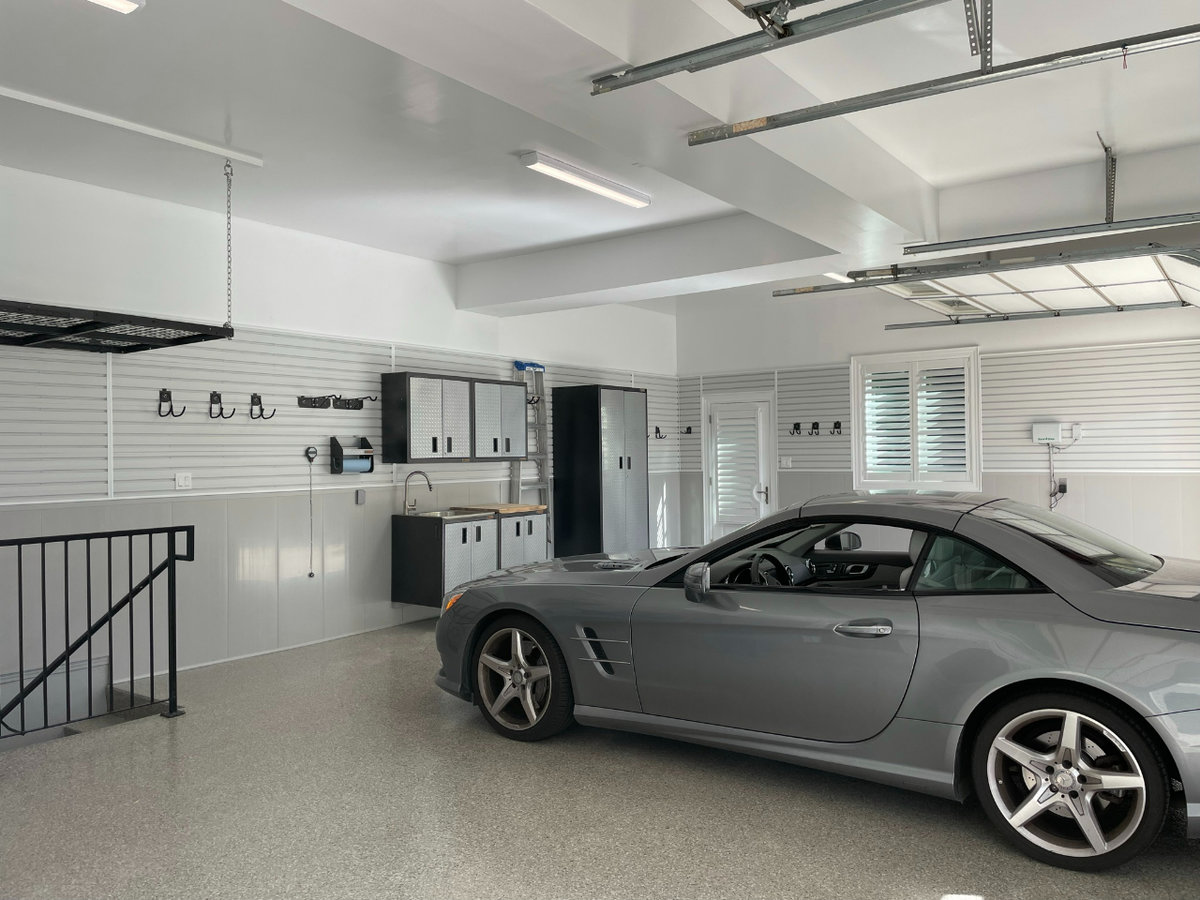 Click to see gallery of images
Adding value to our customers has been and will continue to be our major focus and lifeline. Today with the economic environment surging ahead leaving some new home buyers behind. The future is somewhat uncertain. Real estate thrusts forward and the sales frenzy continues into our 3rd Qtr. of 2021.
Differentiate yourself from your neighbour is ultimately your distinctive advantage when considering keeping or selling your home.  Garage utilization has always been difficult and at times the last horizon of concern for the homeowner. As prices increase both for ownership and rent, there's never been a more needed time to get organized with household storage.
Garage Enhancements Ltd is an expert at creating new usable space, finding innovative storage options through adding Gladiator garage cabinets, overhead storage racks, strong wall covering with Gladiator slat wall with a large variety of hooks, baskets, and shelves. We continually search for new products such as laser parking assist wall mounts to help our customers lifestyle get a little bit easier each visit. Suppliers such as Mapei, Sika, Sherwin Williams are our staple for consistent high quality and our continuous on the job employee training ensures our outstanding quality.
Aging cracked or spalled garage concrete floors are corrected to compliment the storage look leaving a dust/allergy free concrete floor you are proud to own inside and out of your home.
Garage Enhancements Ltd offers a variety of options and material to protect the concrete wherever it may be. Garage floor, basement, patio, home office, business, or industrial factories. If its damaged or worn concrete, we can improve the look and functions to fulfill your requirements.
Polished concrete, epoxy concrete coatings, coloured dye ,creative concrete staining, re-sloping, and correction of garage floor for drainage improvements, waterproofing, membranes, electrical, painting and lastly, junk removal. The perfect time to clear out unwanted items when Garage Enhancements starts your garage renovations and will help with the disposal.
This brings my blog to a close. Are we a one-day floor company ?
Absolutely NOT, and we would not be celebrating 14 years this September if we had limited ourselves to quick turnarounds vs fulfilling our customers needs continuously.
Garage Enhancements " known for superior Quality . Remembered for outstanding service. "
Call for a free Consultation with our sales team.
519-220-9714