Garage Enhancements Ltd. was specified to transform an old LCBO in Oakville, Ontario into a New York style loft to be used as a high end showroom.
The floor was covered in tile and carpet glue, riddled with holes cracks and crumbling in areas. 
Garage Enhancements was more than happy to take this seemingly impossible challenge . 
After days of grinding starting with a 40 grit diamond cutter progressing up to a 1500 resin, several bags of patching material and some tremendous efforts from great employees we could see the brilliant results start shining through . 
"Polished Concrete , simply a brilliant alternative ".  Let Garage Enhancements Ltd show you how.  Contact us today.
Have a look at the before and after shots.
BEFORE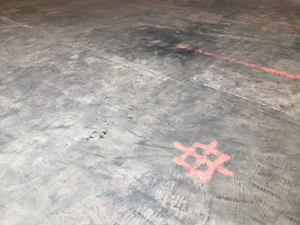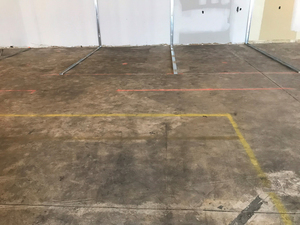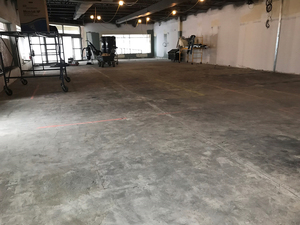 ---
AFTER