Discovered in the early 1930's epoxy has been developed continually to meet new challenges for the ever-changing world we live in.
From higher strengths to more malleable internals to waterproofing and heat retention the development is ongoing. Luckily for the average garage epoxy requirement our selections are much more narrowed and defined based on our requirements.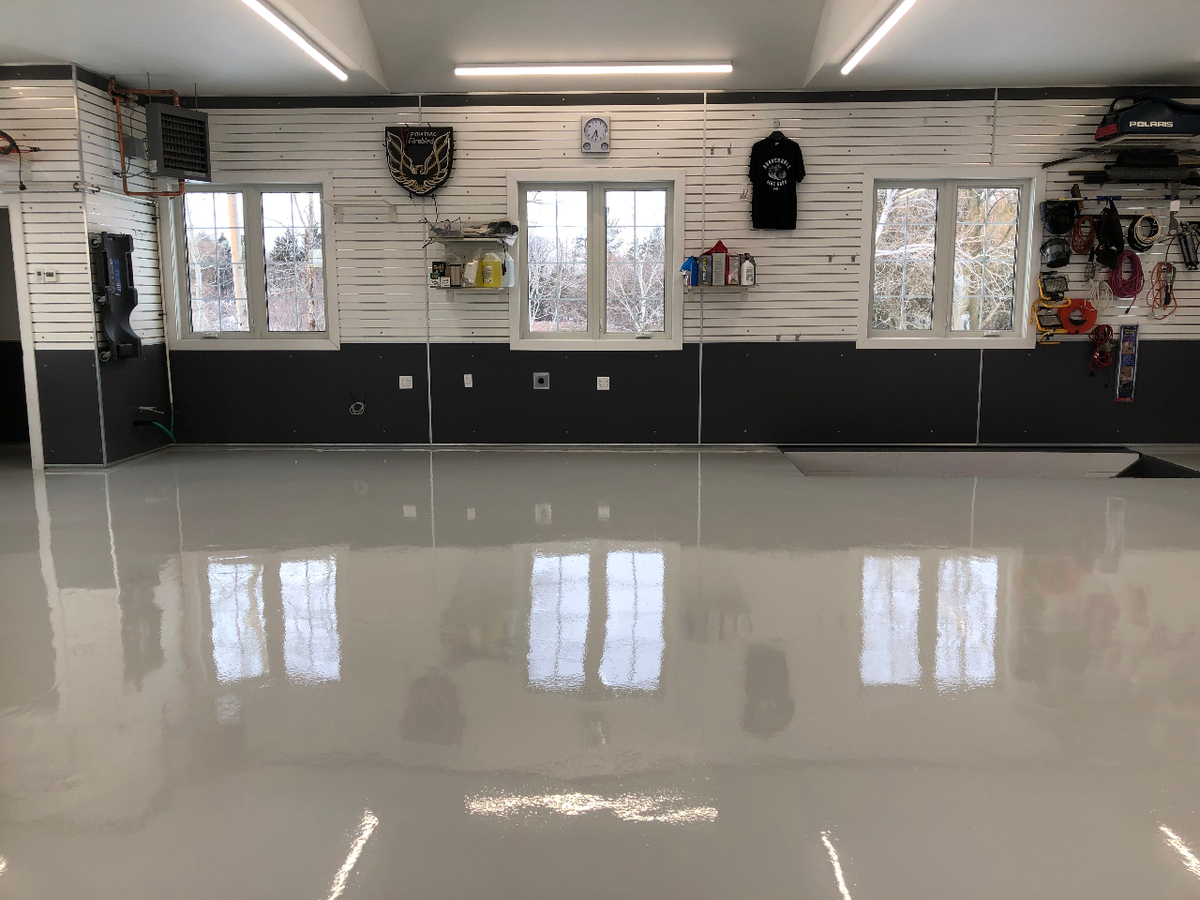 Often over the year, we receive requests for an estimate through our website. Some requests offer all the pertinent info on the customer's requirements such as who, what, where and when followed with a contact number and perhaps a few special requests or good consumer questions.
Others ask for just a price and offer only a return email. This is very difficult to give a reliable price per square foot. Garage applications can be done with a few different types of epoxy ranging from the popular home improvement stores that offer more residential material lending to a do it yourself version for easy installation. To a commercial grade epoxy creating a more substantial build in thickness and much higher wear properties. Commercial epoxy can be water based, part solids from 70% up to a 100 % solid epoxy leaving the latter epoxy giving the thickest layers possible with a single roll down the application.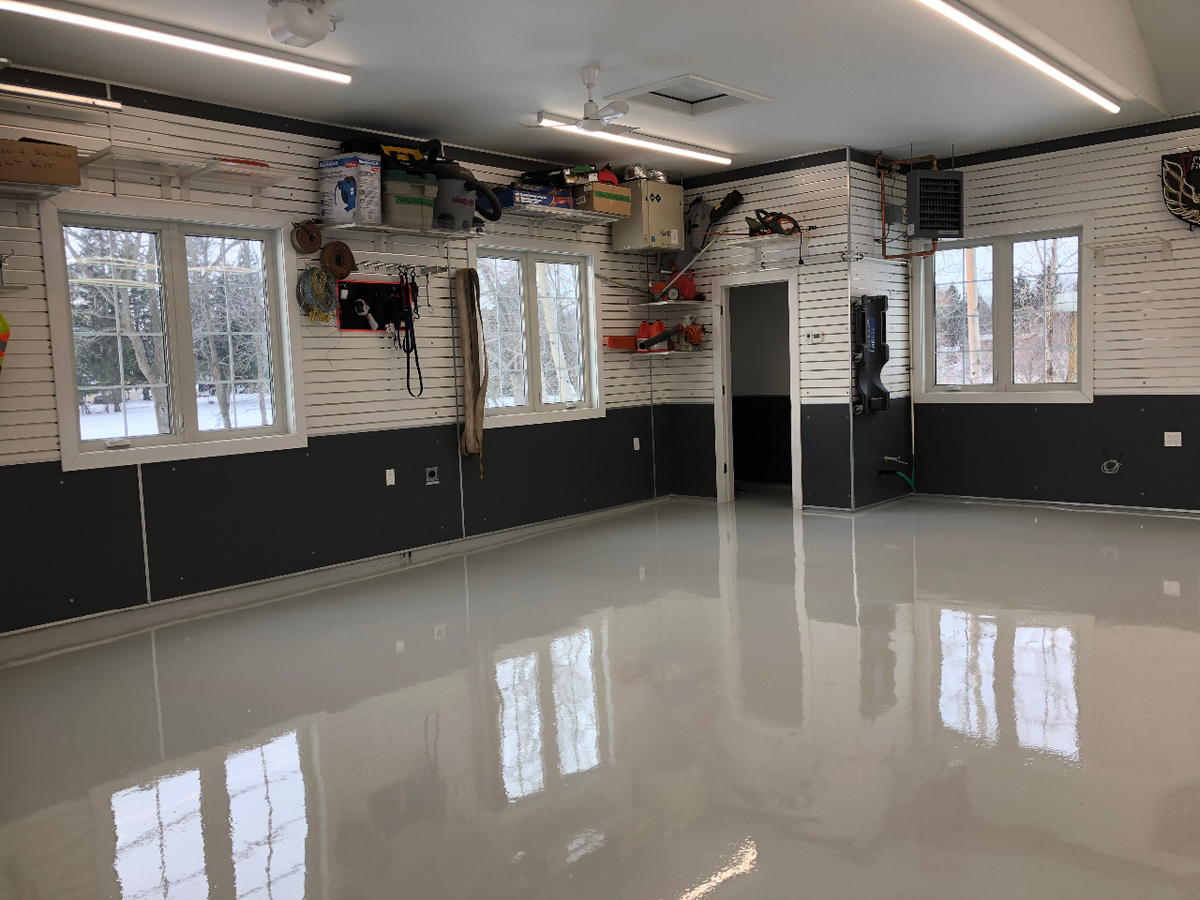 Do I get a primer that is part of the installation?
This is the most important part of any installation for the epoxy product.  Most premature features are caused by delamination (peeling) off the substrate (concrete floor). These are caused by moisture intrusion, poor saturation of the epoxy material, dirt, grease, and several other contaminants not removed from the concrete floor before installment.
Is your epoxy physical properties the same as your competitors?
This can be the unknown, especially when asking strictly for a generic square footage price. Epoxies can have various properties all beneficial to the task at hand. And now the newest one-day install is Polyaspartic coatings. These products are introduced to the concrete industry for the main reason of quick drying back into service and UV sunlight stability. The one-day process is still a concern when looking at soaking times into the properly prepared concrete floor. If a Polyasparitic solid product is used as a primer, it dries quickly and shortens the soaking penetrating time into the concrete. Depth of saturation is very important for the delamination and pull strength of your coating.
What is your thickness requirement?
These are pertinent questions to be asked on any estimate as thickness translates to wear. Not bond, BUT friction and compressive wear.  Thickness is also the red flag when a consumer is browsing for the price. Coating films can be functional from 3mils up to 30mils and much more. If your walking once a week on a floor, do you need the same product thickness as you would when driving your car in and out several times daily with tires full of winter conditions? (salt and sand). How about forklift traffic and carrying heavy duty loads over your floor 24 hours a day? Therefore, you need to be a little more forth giving with your information when filling out any quote request. Reputable coating companies know coatings and can help you determine what you require, perhaps not the cheapest…. BUT what you need for your application.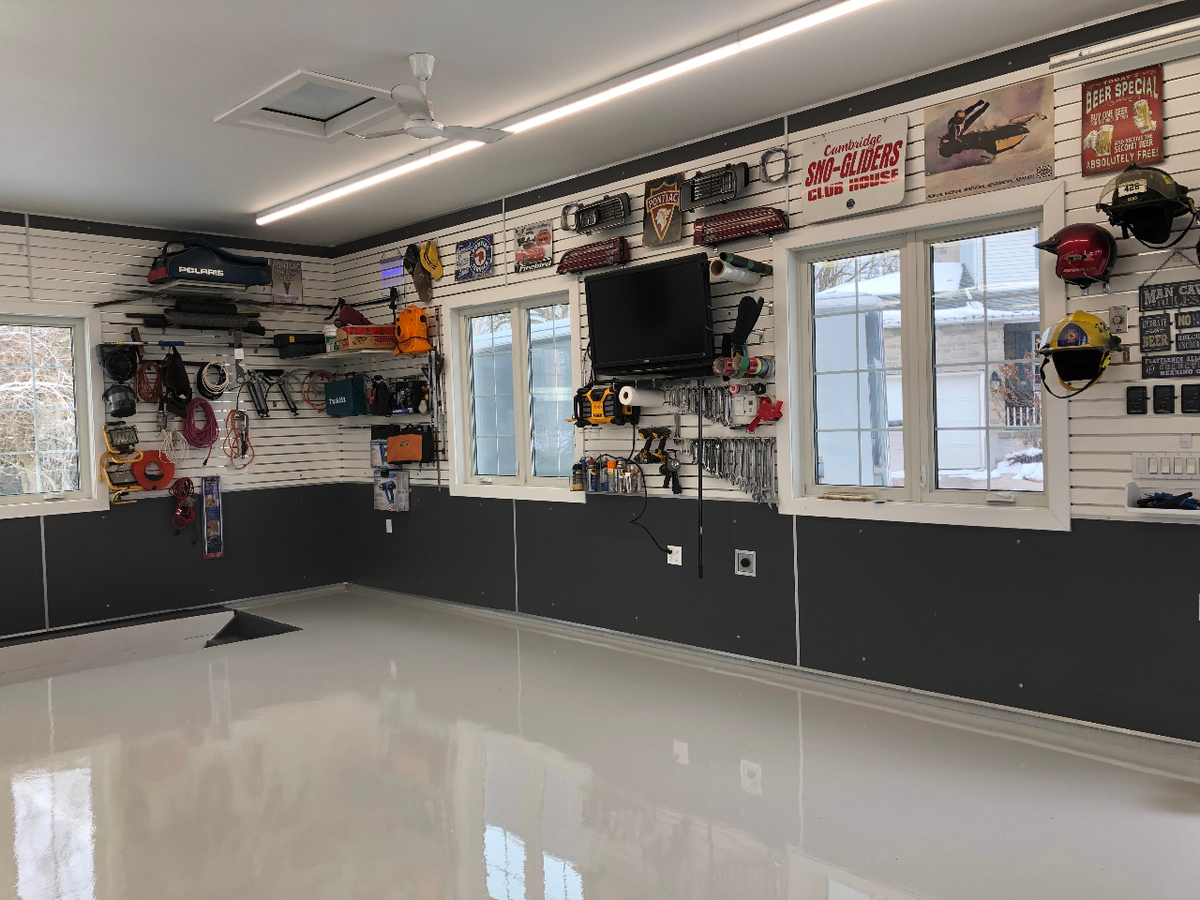 There are many more unknowns to your application, and these are just a few that you need to be answered before you make the final decision on your selected contractor.
In closing, ask away. Garage Enhancements Ltd has been around for well over a decade installing residential, industrial, medical and food grade floors in south Western Ontario.
"Know what you're paying for and get what you need!"
Lawrence Clark
519-220-0714
President of Garage Enhancements.