Residual concrete floors, new slab on grade pours and suspended floors can surprise any polishing contractor with the flatness vs the levelness. Appealing to the eye but problematic to the polisher.
Over the years we have come across new slab on grade, restorations of homes and repours of basements,  commercial floors with a variant of concrete placement techniques such as concrete pump trucks to wheel barrow placement and including hand mixed in confined or difficult areas to get the product to where is has to be.
Once poured, leveling tools such as wood, magnesium aluminum screeds, bull floats, hand and or power trowels, leveling tripods all leave a history behind sometimes not noticeable at the time of completion. Afterall, the floor is still wet and sometimes difficult to backtrack to certain areas for fine corrections.
 The polisher comes in and begins his grind with aspirations of achieving the clients finished appearance. Perhaps with an aggressive 30 Grit diamond working to expose as much aggregate for his client as possible. Followed with 50 grit, 80, 150, and moving along to honing with resin pads to increase the gloss appearance.
Our challenge is then revealed: Saw cuts will shrink and contract upwards from the surface exposing and area of higher degree of curl or lift that will grind the first and the heaviest and exposing the most aggregate.
This condition can be a challenge to the contractor especially if the specs are calling out a min exposure of aggregate. This can be cream up to salt and pepper condition. Starting with a less aggressive diamond in the first cut will reduce the exposure but still leaving a similar result because of the higher curl or shrinkage in the saw cut areas.

This drawing is illustration of flatness (A) below vs level (B) . (A) flatness condition will grind a more consistent level but will still be dependent on the aggregate exposure to gravity or placement of the stone for a homogeneous appearance. (B) however, creates waves of aggregate inconsistently dispersed in the matrix of the concrete.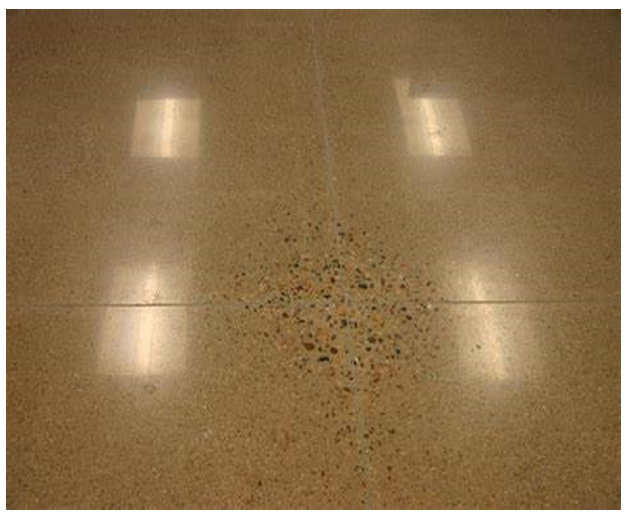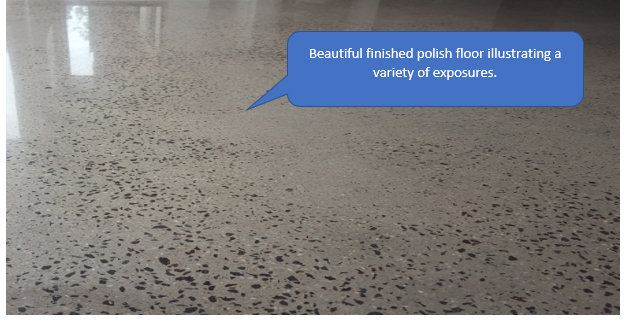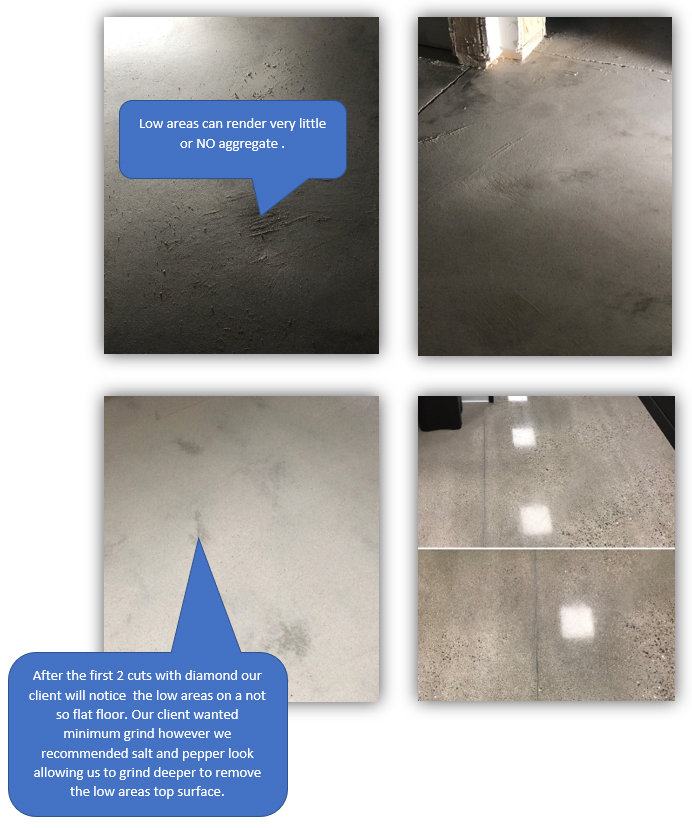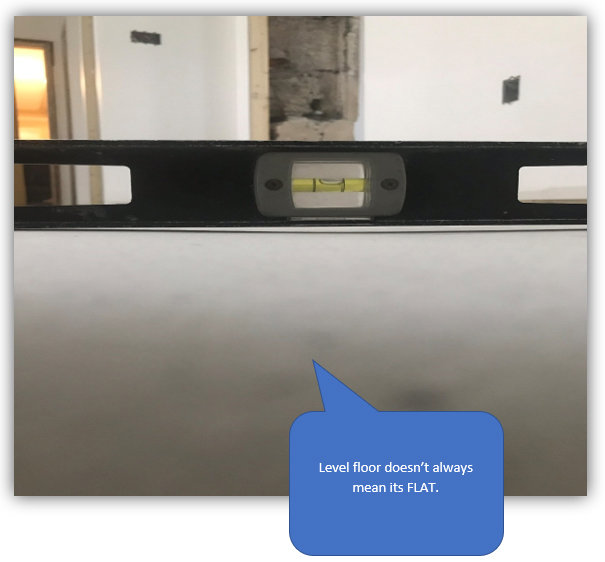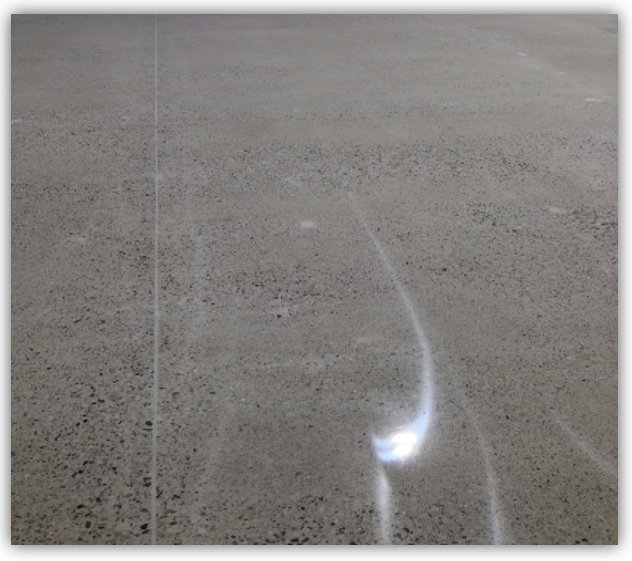 Polished concrete is a beautiful alternative to other flooring options. Polished Concrete can be cost affective and a perfect option for in floor heated floors, additions and new builds. The client's expectations can be and should be discuss in length with your polished contractor. It is vital to remember the polisher does not pour the concrete or place the aggregate especially on old heritage floors.
The beauty of Polished concrete is the natural and random appearance it can offer. Low maintenance and easy to clean for many years of enjoyment. 
Should you have questions or concerns about your next polishing project, feel free to call me at Garage Enhancements Ltd. 519-220-9714 or email me at [email protected]